Energy Storage That's
Safe

Accelerates Renewables
Long-duration storage is critical to create a decarbonized grid powered by renewable energy. ESS solutions, available now, enable the growing penetration of renewables and can deliver clean energy 24/7.

Stabilizes the Grid
Flexible capacity enables the time shifting of intermittent renewables from supply peaks to demand peaks, balancing load and transforming the grid.
Iron Flow Batteries
The right technology at the right time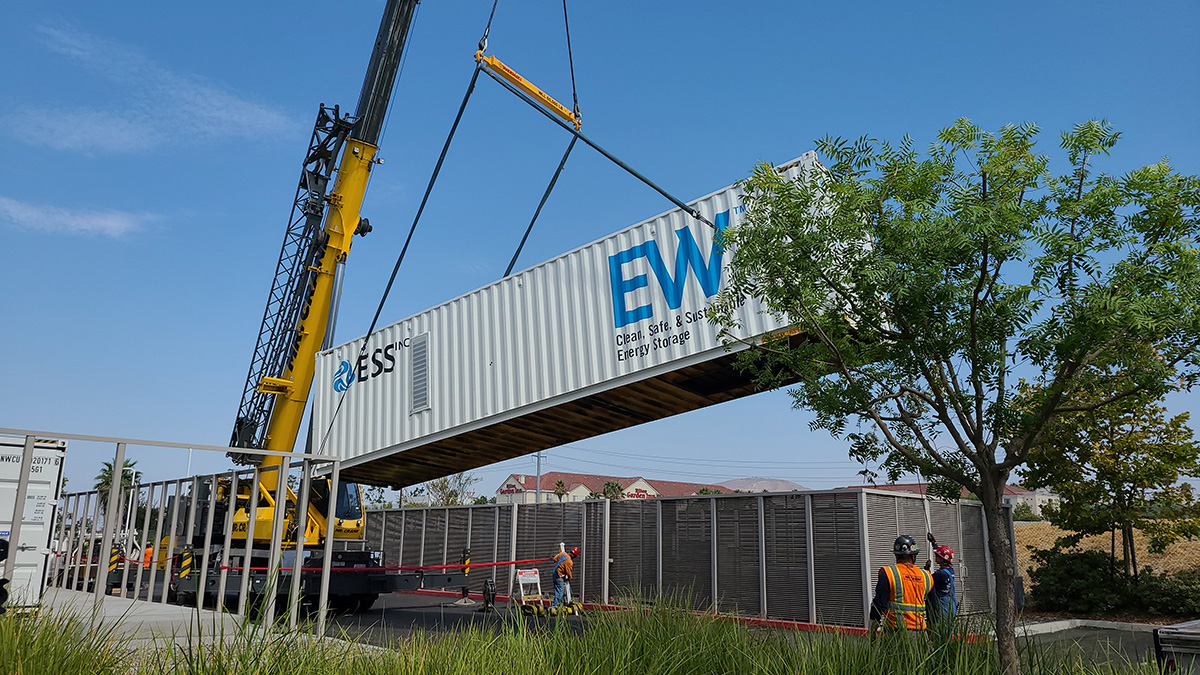 Lowest Cost (LCOS)
By combining easy-to-scale technology with low-cost chemistry, ESS delivers the lowest cost across 6-12 hours of storage.
Optimal Performance
Fast response time, unlimited cycle life and no capacity degradation over a 25-year design life delivers operational flexibility.
Environmentally Sustainable
ESS batteries are safe, water-based, non-hazardous, fully recyclable and have a low carbon footprint. Use of earth-abundant resources ensures sustainable production too.
We stand firmly behind ESS Inc.'s iron flow battery technology as a commercially ready solution for long-duration energy storage at commercial and utility scale. Our goal in providing a comprehensive policy is to enable ESS Inc. to expand deployment of its environmentally sustainable energy storage solution at scale globally.
Michael Schrempp
Global Head of Green Tech, Munich RE
As we are seeing market requirements for utility-scale energy storage moving from traditional 2-to-4-hour lithium-ion-based capability to longer 8-1o-12-hour durations that emphasize flexibility and long life, it is clear that proven and practical flow batteries offer key design and cost advantages over lithium.
Mark Burton
Senior Engineer for Energy Storage, Enertis Solar
A rapid and dramatic shift is occurring that favors pairing larger-scale battery installations with renewables. These projects are finding improved overal customer value from longer duration, daily cycling and the flexibility to adapt to evolving use cases that are not constrained by cycle life. We are excited about the economics, operating life and design flexibility that the ESS Energy Center solution offers.
David Brown
Senior Principal and Co-founder, Obsidian Renewables