Built for the applications commercial & industrial sites need today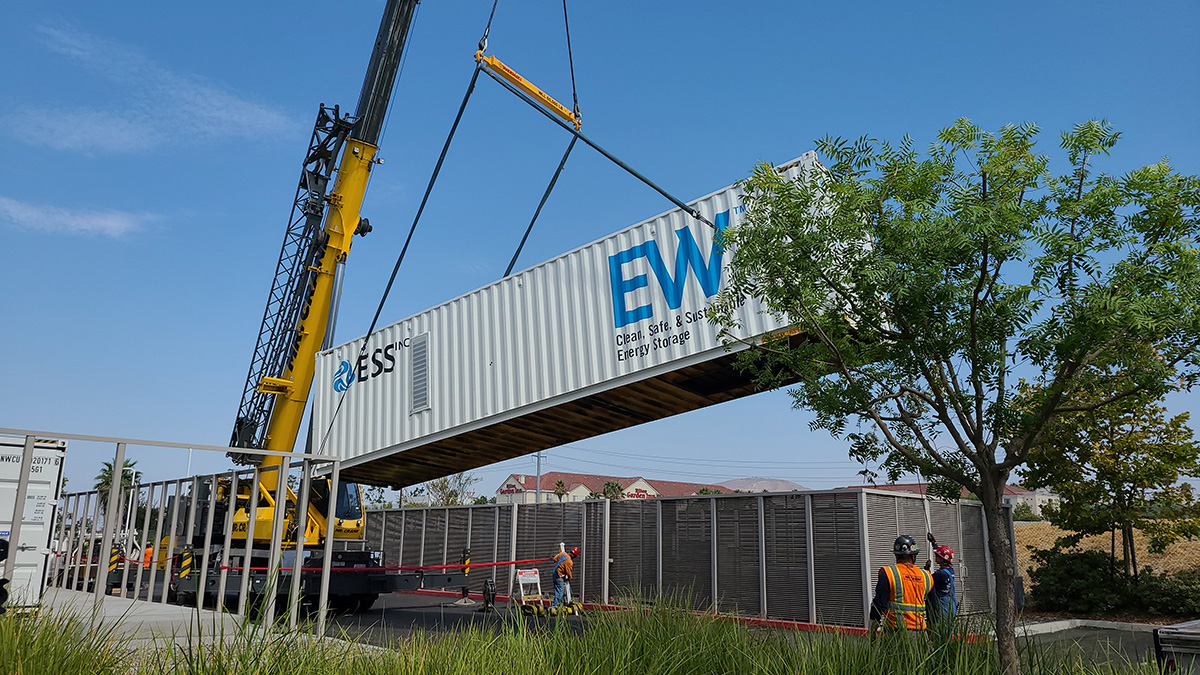 Maximize value from renewable investments
Smooth renewable intermittency
Manage demand charges or time-based rates
Increase resiliency for remote locations
ESS Energy Warehouse: Storage simplified
Commercial and industrial organizations need storage without the challenges of toxic electrolytes, cooling requirements, siting hassles and other complications that less environmentally friendly storage systems present.
Cleaner technology: Made with earth-abundant elements like iron and salt, iron-flow batteries are a far more environmentally friendly alternative to zinc, vanadium or lithium-ion technologies.
Premier technology: This is not first-generation, prototype technology. It's field-tested, independent battery technology assessed by Munich Re, who underwrites our 10-year battery module performance guarantees.
Easier installation and operation: With EW, you won't need hazmat permits for transport, HVAC for cooling, fire suppression or an end-of-life disposal plan.
Flexibility to meet any need: Gain the flexibility to shift both energy flow and rate of storage as needed for efficient energy management.