Turnkey solution for commercial & industrial sites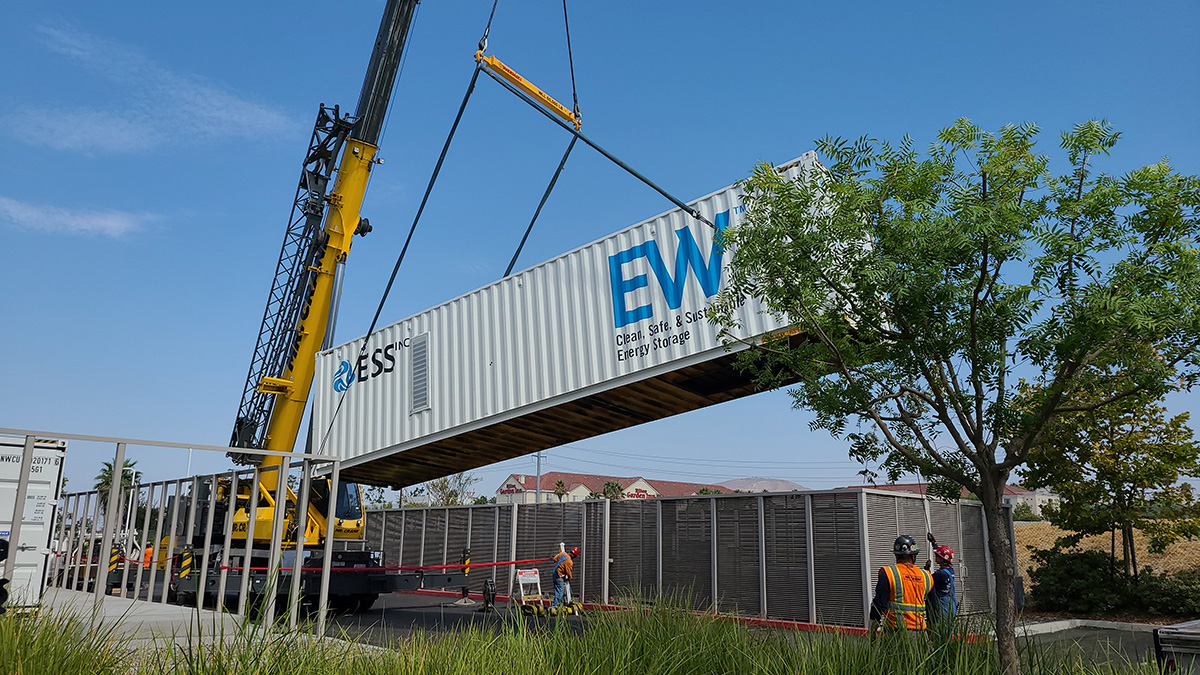 Maximize value from renewable investments
Smooth renewable intermittency and use clean energy 24/7
Manage demand charges or time-based rates
Increase resiliency and energy security
ESS Energy Warehouse: storage simplified
The Energy Warehouse delivers commercial and industrial scale energy storage without the challenges associated with toxic electrolytes, cooling requirements, fire risks, and other complications associated with other battery technologies.
Cleaner technology: Made with earth-abundant elements like iron and salt, iron-flow batteries are a far more sustainable alternative to zinc, vanadium or lithium-ion technologies.
Premier technology: ESS technology is field-tested and assessed by Munich Re, who underwrites our 10-year battery module performance warranties.
Easier installation and operation: The Energy Warehouse reduces or eliminates the need for hazmat permits for transport, HVAC, fire suppression and end of life disposal planning.
Flexibility to meet any need: Gain the flexibility to shift between charge and discharge and rate of storage as needed for efficient energy management.