ESS transforms the value proposition for long-duration storage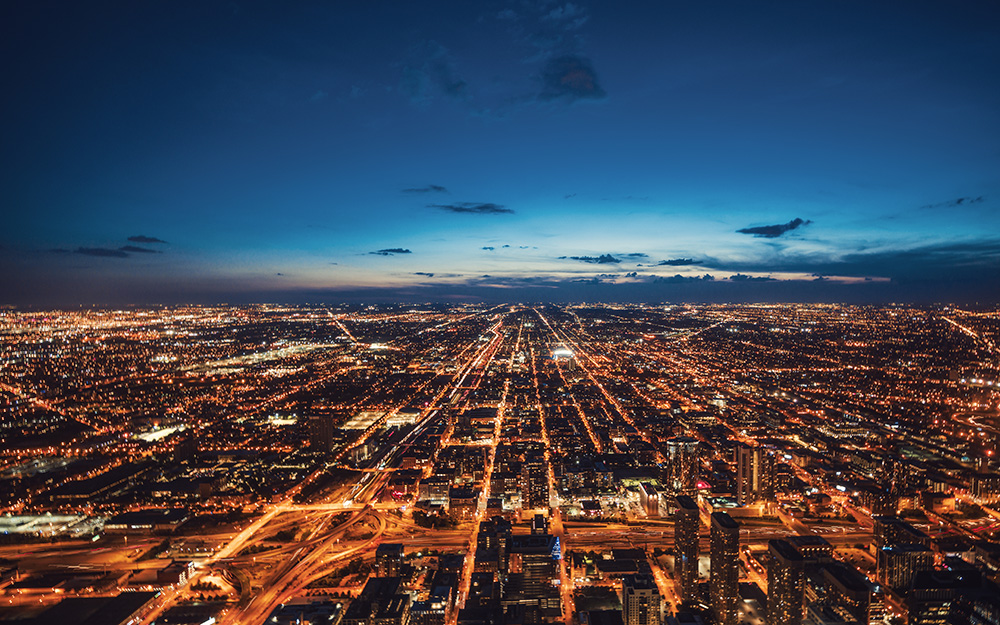 There are a lot of storage companies and technologies out there, with pluses and minuses that are not only on the battery terminals. As renewable resources proliferate, customers are faced with different needs and use cases. ESS iron-flow batteries can meet the broadest range of requirements and deliver value where it matters; for commercial/industrial customers, utilities, and the grid itself.
ESS wins on performance, price, and sustainability
At ESS Inc., we have challenged and guided the industry to consider a more strategic way to evaluate energy storage. We have shifted the paradigm from traditional calculations of cost per kWh to a capital efficiency method. The measurable result is that iron-flow batteries are >15% more capital-efficient than lithium-ion.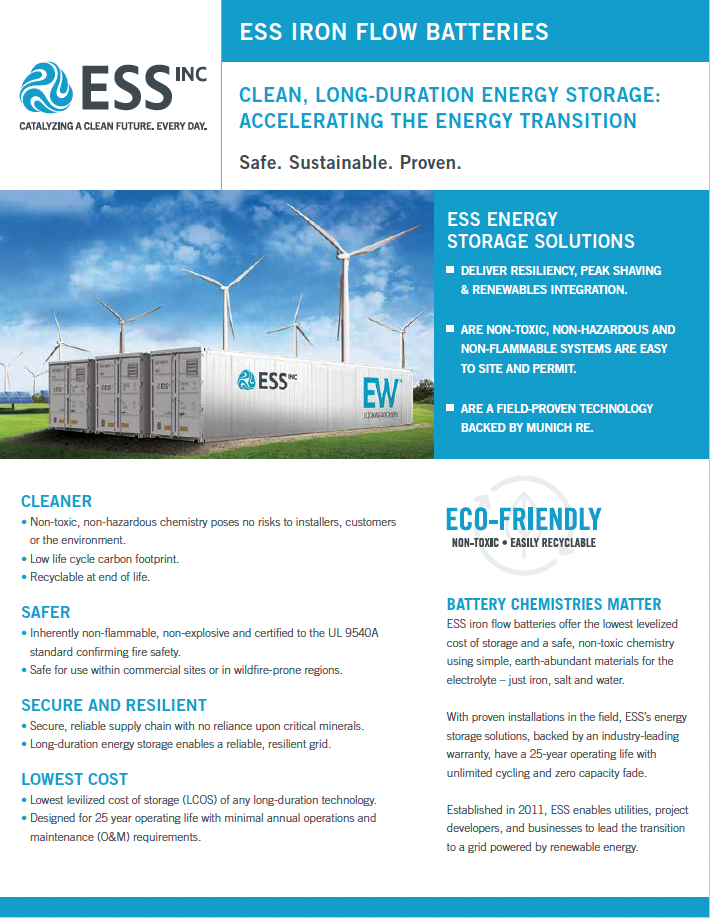 How can you utilize a 25-year battery 24 hours a day?
After testing various configurations of our iron-flow battery 24 hours a day over hundreds of cycles per year, one thing became clear: Your battery doesn't generate revenue or a return if it is sitting idle. And with no cycle limitations or capacity degradation with our battery, you are free to exercise it daily or even multiple times per day. Let us show you how to maximize the benefits and unique characteristics of our iron-flow battery storage solutions, the Energy Warehouse™ (EW), and the Energy Center™ (EC).
ESS technology is easily scalable through the addition of low-cost electrolyte to an existing platform.
Li-Ion solutions must be stacked to provide longer duration storage (>4 hours). This effectively eliminates economies of scale for Li-Ion technologies.
A typical lithium-ion battery use assumption is charge for 4 hours, discharge for 4 hours, then sit idle 16 hours a day. But why do this? The answer is simple: lithium-ion batteries have limited cycle life and actually degrade (reduce capacity) with use! The ESS flow battery has neither of these limitations. With unlimited cycling as a key feature of our products, you never have to let your ESS energy storage asset sit idle.
Instead of limiting your battery to a single use, start thinking about longer duration. ESS technology makes it possible to stack multiple use cases for more than 4 hours of discharge, from a single battery asset. Combining multiple use cases will not diminish the future capability of your battery, as our sustainable iron-flow technology experiences zero degradation with use – maintaining 100% of nameplate capacity. You'll never have to augment again. The harder you exercise the battery, the greater your ROI in your ESS battery asset.
Why try to align a <10-year battery life economically with the mindset of a traditional utility developer of a renewable PPA, who's basing project economics on a 25-year lifespan? We can demonstrate the significant advantage of a 25+ year operating life, which results in the cost of delivered energy being significantly lower than lithium alternatives.
The ESS Inc. cost and performance advantage
The economic viability of the project is so much stronger when an additional cycle is added. Because the ESS iron-flow battery solution maintains energy capacity over a 25-year project life, has a capex cost similar to Li-ion, with an opex much lower than Li-on, the cost of ownership can be up to 40% less than competing technologies.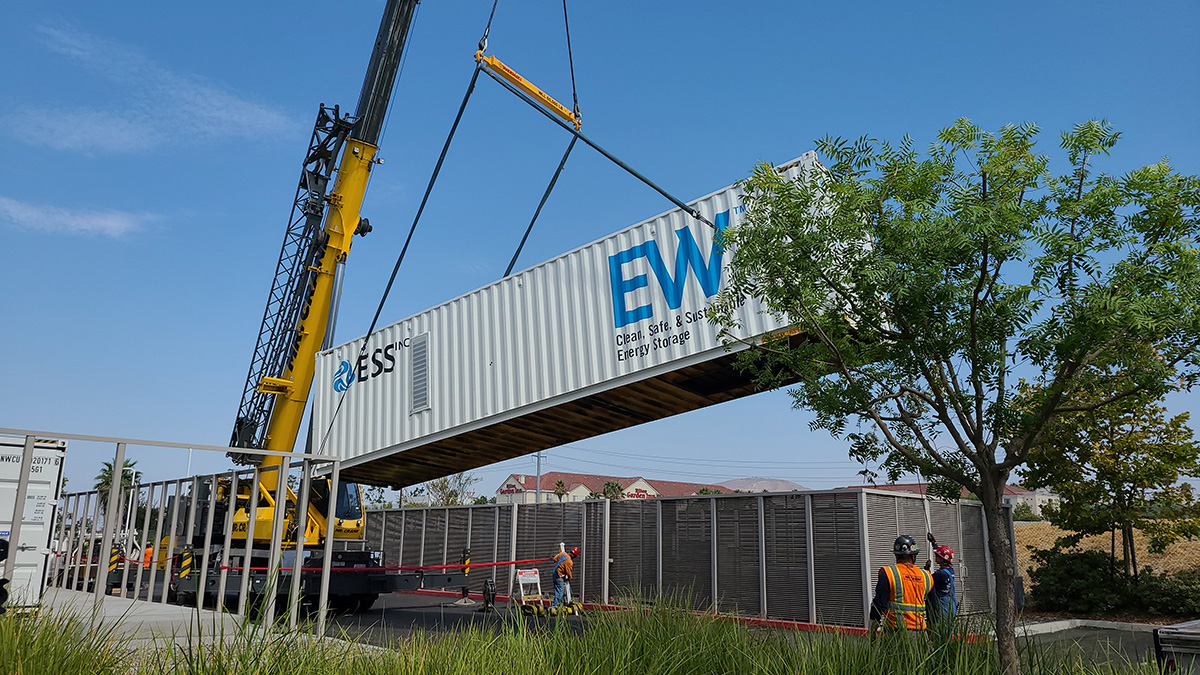 Can cycle when needed with no impact on asset life.
Operates at peak efficiency independent of ambient temperature.
No heating/cooling systems needed.
Safe for deployment in urban areas or harsh and pristine environments.
Because the ESS iron-flow battery solution maintains energy capacity over the 25-year project life, has a CapEx cost similar to Li-ion, and an OpEx much lower than Li-on, the cost of ownership can be up to 40% lower than competing technologies.
ESS wins on sustainability
The world is recognizing the risk of climate change and placing top priority on sustainable solutions that have the least impact on our planet. ESS iron flow batteries are the cleanest, most environmentally friendly storage technology based on three primary areas:
Responsibly sourced materials: raw ingredients are earth-abundant iron, salt and water
Lowest global warming potential (GWP): one-third the CO2 emissions of lithium-ion
Recyclability: contains no toxic materials, requires no special permits for disposal
In collaboration with UC-Irvine, a Lifecycle Analysis (LCA) was performed on the ESS Inc. Energy WarehouseTM 50kW/400kWhr Gen1 iron-flow battery (IFB) system, and compared to vanadium redox flow batteries (VRFB) and zinc bromine flow batteries (ZBFB). Lithium-ion technologies were then considered as part of the overall evaluation. Researchers assessed what happens before the in-use and end-of-life phases of a product's life cycle and provided insight into the environmental impact associated with the production of the iron flow battery and made comparisons between the impact of the lithium-ion and the other flow battery types.
Iron flow batteries proved to be the cleanest technology with the lowest global warming potential (GWP).
ESS wins on bankability: The only insured battery in its class
ESS Inc. has partnered with Munich Re to launch an industry first insurance cover for our iron-flow battery. This innovative policy means our long-duration energy storage solutions are now backed by a full 10-year performance guarantee regardless of project size or location. ESS Inc. has also collaborated with Munich Re to develop a separate Project Cover to ensure a bankable product offering. The Cover directly addresses technology risk and business continuity risk, and can be extended in order to provide long-term assurance of project performance to system owners, investors and lenders in the energy sector.
Investment-grade warranty
10-yr extended warranty covering battery modules
Investment-grade project insurance
Warranty continuity insurance provides additional surety to customers and financiers
US export-import bank qualified
Pre-qualified financing available for overseas buyers