Environmentally Sustainable
Long-Duration Energy Storage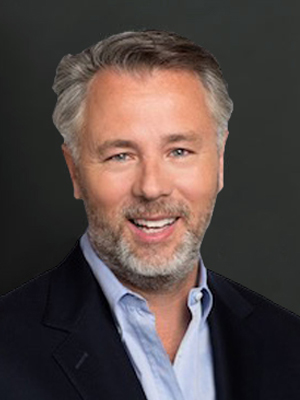 The Long and Short of It: Segmenting the Energy Storage Market
Although deployments of lithium-ion solutions have been rising, the reality is short-duration energy storage delivers almost nothing incremental to create a 24/7 decarbonized electricity system given the availability of longer-duration solutions. ESS's iron flow battery technology, for example, provides both short-duration capabilities for ancillary services and long-duration use cases, 4 to 12 hours of capacity, all with lower levelized cost of storage (LCOS) than lithium-ion. That creates compelling option-value for the operator – delivering short-duration ancillary services, daily bulk shifting of renewably generated electricity and providing surety in times of supply disruption.
An Energy Warehouse being installed to provide 400 kWh of long-duration storage capacity for commercial customer
One of the many benefits of our turn-key Energy Warehouse solutin is easy installation and operation. Customers don't need hazmat permits for transport, HVAC for cooling, fire suppression or an end-of-life disposal plan. Our flow batteries ship dry and are filled with saltwater-based electrolyte on-site. At the end of the journey, the Energy Warehouse was installed adjacent to an office building where it will safely provide energy storage capacity for solar in a microgrid configuration to deliver energy savings and resiliency for our customer's operation.
​ESS Inc. hires Chris Montgomery as VP of Integrated Supply Chain
Chris will work across the full range of ESS' supply chain processes and planning, working to ensure the company can meet the growing demand for our solutions.
Dan will be sharpening and elevating ESS's communications, leading market education efforts, and overseeing communications and messaging to a broad range of external audiences across marketing, government affairs and investor relations. 
Senator Jeff Merkley pays visit to our Wilsonville factory
We were thrilled at the opportunity to show our flow battery technology in production and to discuss the important role long-duration storage will play in the energy transition and the impact of being an Oregon-based company with domestic and global projects.
Interview with Eric Dresselhuys
Lee Krevat, host of the podcast Climate Champions, talks with ESS' CEO, Eric Dresselhuys. They discuss how long-duration storage is a key technology in enabling the decarbonization of the energy system.
Interview with Mike Niggli
On this episode, Troutman Pepper partner Bill Derasmo taps into ESS' Chairman of the Board, Mike Niggli's wealth of experience, including his tenure as former president and COO of San Diego Gas & Electric Company. The interview explores the significant role of iron flow batteries and the part ESS, Inc.'s solution plays in the continuing transformation of the energy sector.
Battery storage is on a growth spurt that's about to get even bigger, EIA says
The number of large-scale battery storage systems, operating in the U.S. increased 28% in 2019 and is likely to continue to grow based on preliminary 2020 data, according to the report.
Interview with Eric Dresselhuys
Host Jon Powers welcomes Eric Dresselhuys, ESS Inc. CEO, to Experts Only for an important conversation about flow battery technology.
Sep 21-23, Virtual
National Clean Energy Week, Policy Makers Symposium
ESS will be sponsoring and speaking at National Clean Energy Week's Policy Makers Symposium. On Tuesday September 21 from 2:30pm – 3:30pm ET, ESS' CEO Eric Dresselhuys will represent energy storage along with representatives from the solar, wind, hydrogren, and other industries on the afternoon panel: Policies Needed to Make Breakthrough Innovations Possible.
Sep 22-23, Virtual
EXIM Annual Conference 2021
ESS' CEO Eric Dresselhuys will participate in a panel, "New Trends in Disruptive Energy Storage Exports" to discuss the growth, benefits, challenges, and export of long-duration energy storage. The panel, part of the Building Back Together conference, will take place on Tuesday, September 21, from 1:30pm – 2:30pm ET.
Solar & Storage Finance USA
ESS' CEO, Eric Dresselhuys, will be participating in a panel discussion with Julia Prochnik, Executive Director of the Long Duration Energy Storage Association of California, on Structuring a Bankable Project with Long-Duration Storage, slated for Tuesday October 7th 2pm – 2:45pm.
Register using our discount code to get 20% off any of the tickets: ESSINC20
K&L Gates Fifth Annual Energy Storage Conference
ESS will participate on a panel that will include speakers discussing various options for long-duration storage, including ESS' iron flow battery, hydrogen, pumped hydro, and possibly compressed air.