Environmentally Sustainable
Long-Duration Energy Storage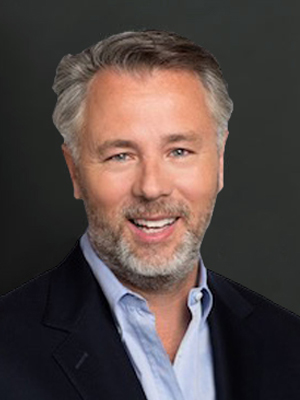 At COP26, Long-Duration Storage Comes into Its Own
Among the many meetings and interviews at COP26, I was particularly pleased to help launch the Long Duration Energy Storage Council, a global coalition to advance long-duration energy storage (LDES), alongside two dozen founding members including Alfa Laval, BP, Breakthrough Energy Ventures, Form Energy, Highview Power, Siemens Energy, and others.
The time has come for this industry to have a voice that reflects the key role LDES will play in enabling global decarbonization. The LDES Council can be that, and also a provider of research and thought leadership to support governments and grid operators in leveraging LDES technologies for a clean energy future. And for that, we are not a moment too early.
ESS hires Tom Luecke as Sr. Director of Product Management 
With extensive energy sector experience across diverse roles, Tom is both leading product management for the ESS Energy CenterTM and building the product management function and team.
ESS hires Paul Notti as Director of Sales in the West
Paul brings more than 25 years of experience in selling clean energy solutions to electric utilities, primarily in demand-side management and smart grid systems, and is helping to drive ESS business development and pipeline growth.
ESS Wins Frost & Sullivan 2021 North American Technology Innovation Leadership Award
ESS was selected for pioneering the design, development, and manufacturing of safe, environmentally friendly long-duration energy storage systems that offer up to 12 hours of discharge capacity and virtually no degradation over an operating life of more than 20 years.
Frost & Sullivan Best Practices awards recognize companies in a variety of regional and global markets fordemonstrating outstanding achievement and superior performance.
EXIM Announces Members of the 2021-2022 Chair's Council on Climate
ESS' Senior VP of Business Development and Sales, Hugh McDermott will serve on the council
The Export-Import Bank of the United States (EXIM) announced the appointment of 16 members to the newly established Chair's Council on Climate, a subcommittee of EXIM's Advisory Committee. The Chair's Council on Climate brings together a diverse group of experts who will advise the EXIM Advisory Committee on how the agency can better support U.S. exporters and American jobs in clean and renewable energy.
Bill Gates-Backed Battery Company ESS Rated Outperform by Cowen
"The proliferation of low cost renewable energy like wind and solar is causing stability and resiliency issues for electrical grids around the world," Cowen analyst Thomas Boyes wrote in a commentary. "ESS' iron flow battery design is well suited to address these issues, offering a low cost, scalable technology that possesses unique operating characteristics vs. Li-ion."
Watch: ESS boss discusses flow batteries, listing on NYSE, and U.S. infrastructure bills
ESS CEO Eric Dresselhuys joined Renewable Energy World for a conversation about the company's journey, the promise of flow battery technology, and the impact of proposed tax credits for energy storage currently being considered by the U.S. Congress.
Grid Forward Chats: Long-Duration Energy Storage Goes Public at ESS
ESS Inc. recently went public, raising over $300 million to scale its long-duration iron flow battery technology in the market. We talk with ESS CEO Eric Dresselhuys about the energy transition and the role of long-duration energy storage and grid flexible resources. What does this mean internationally, for the U.S., regionally, and specifically for customers buying batteries — we cover it all. We dive into value streams of energy storage, energy storage's role in grid resiliency, market structure and dynamics, the talent pipeline, and more.
Long-duration Energy Storage Council Formed at COP26
Between 85 and 140 terawatt-hours of LDES deployment will be required to achieve a net-zero grid by 2040, according to the council's upcoming November 23rd report. The council also estimates a need of 1 TWh of LDES deployment by 2025 to pace for decarbonization by 2040, as well.
The LDES Council comprises 24 tech companies, users, and investors. Long-duration iron flow battery maker ESS Tech, Inc. CEO Eric Dressselhuys entered the council as a founding member.
Nov 2 – Dec 8, Virtual + In-person
Wood Mackenzie Energy Storage Summit
ESS is proud to be a Gold Sponsor of the Wood Mackenzie Energy Storage Summit! Register to attend using our discount code WMSS20 and tune in for our two panels: 
Tomorrow, Nov. 18, 10-10:30a PT: Beyond Li-Ion – Why Alternative Battery Chemistries Hold the Key to the Future of Energy Storage. Virtual panel with CEO Eric Dresselhuys. 
Wed. Dec. 8, 3:30-4p PT: The Building Blocks of Long-Duration Storage: Laying out Expected Technology, Economic, Regulatory Milestones and Key Grid Applications. In-person event with SVP Hugh McDermott.
Jan 13-15, Long Beach
ISNA/ESNA 2022
Stop by and see us in our booth, #1122!
As the first major solar + storage event of the year in North America, #isnaesna22 highlights energy technologies and companies striving to create positive impact on climate change and support our planet's transition into a more sustainable energy future.
Register using this link for 20% off a conference pass and free expo hall access.