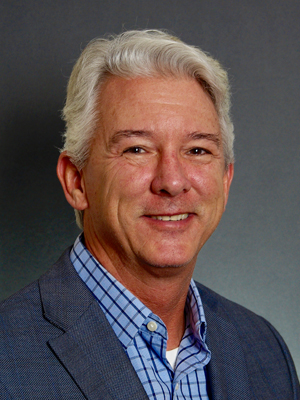 A Sense of Momentum
As 2022 gets underway, at ESS we're off to a fast start with two new project announcements with leading utilities SDG&E and Portland General Electric since our last newsletter. We're also energized from seeing friends old and new at ISNA/ESNA last week, our first major event in almost two years
These continue to be trying times but at ESS we're feeling unprecedented momentum building with our customers and partners – and we're looking forward to continuing to work with you to accelerate the energy transition. 
ESS and SDG&E Announce Microgrid Project for Fire-Prone Area
The zero-carbon microgrid will use onsite solar and ESS' next-gen Energy Warehouse battery solution to support numerous critical facilities in an area that's been disproportionately impacted by PSPS events. When the microgrid isn't in use, the ESS system will bid into CAISO markets to earn revenue while supporting grid reliability. SDG&E announced the project as an "early Christmas present" for their customers.
ESS and PGE to Demonstrate Utility-Scale Energy Center for Multiple Use Cases
The 3 MWh Energy Center is expected to come online in mid-2022 and be used to demonstrate multiple use cases including frequency response, contingency reserve, voltage and VAR support, demand response and resource optimization.
"As an American manufacturer of safe, sustainable long-duration energy storage technology for a growing global market, I couldn't be happier that the first Energy Center deployment will be right here in our backyard with Portland General Electric," said Eric Dresselhuys, ESS CEO.
ESS Hires Ben Heng as SVP of Engineering
Ben brings a long history of developing and launching breakthrough technology solutions into the energy space across the full spectrum of company maturity, from early start-up to massive scale.
Oregon utility picks ESS Inc's flow battery energy storage for multiple application testing.
PGE's senior manager of grid edge solutions said that working with ESS Inc on the project would provide the utility with "important learnings on our path to meeting our greenhouse gas emission-reduction targets".
"Building a reliable, affordable clean energy future requires us working together with industry innovators," PGE's Darren Murtagh said.
It marks the first deployment for ESS Inc's Energy Center platform, a configurable, containerised utility-scale solution aimed at front-of-meter use cases as well as larger commercial and industrial (C&I) applications.
ESS and long-duration technologies spotlighted at first solar-storage expo in years
Canary Media's Julian Spector moderated a panel at ISNA/ESNA on whether novel technologies for storing hours' or even days' worth of energy were finally hitting their stride. A straw poll showed the audience had largely bought into the idea that the long-duration market is arriving now, not in the still-distant future.
Hugh McDermott, who oversees global business development and sales at ESS, argued that his iron flow technology has a leg up on conventional lithium-ion batteries because those batteries incrementally degrade when they're used, whereas flow systems purportedly do not. That means there's less opportunity cost to running an ESS system than a typical battery.
Year in review 2021: Long-duration, EV integration, supply chains and other major talking points
For this third installment of our look back at 2021, we've something of a mixture of views from around the industry, focusing largely — though not exclusively — on North America. ESS CEO Eric Dresselhuys weighs in on industry trends, evolving business models and accelerating the energy transition.
SDG&E Installing ESS Iron Flow Batteries to Back Up Critical Facilities in New Microgrid
The ESS solution will be paired with a large onsite solar array to support numerous critical community facilities – including a health center, a fire station, and key telecommunications equipment – during Public Safety Power Shutoff (PSPS) events. The ESS energy storage solution will be integrated with a solar PV array and into SDG&E's local area distribution controller (LADC) to ensure multi-day continuity of services to first responders and critical customer loads in a remote location.
Ten Energy Storage Companies to Watch in 2022
What sets these companies apart? First, what these companies have in common is that they have all recently received significant – given their respective sizes – sums of investment. In other words, these companies aren't just talking the talk, they also have highly credible business strategies that have convinced what are often sceptical investors to back them with hard cash.
Feb 23-24, London
Energy Storage Summit 2022
ESS is proud to sponsor the 7th Edition of the Energy Storage Summit in London in February. We will speak on The Future of Long-Duration panel 16:25 – 17:10 GMT on Feb 23 and also present a real-world case study of our iron flow battery technology in a second speaking session. Join us!
Mar 14-17, Charlotte, NC
EPRI Electrification 2022
ESS CEO Eric Dresselhuys will moderate the panel The Long Game for Long-Duration Storage at this in-person event that will bring together thought leaders and innovators from across the electrification spectrum.